More Local and International Yoga & Wine Holidays coming in 2021!
"Corporate / Private Okanagan Yoga & Wine Tours"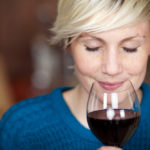 Extend your conference or private event by adding in a Yoga & Wine Tour to the beautiful Okanagan. We will pick up your group, in a luxurious vehicle, in the Lower Mainland at your hotel or residence. We will bring you to the Okanagan to tour our amazing wine country for one or more nights tasting award winning wines and having lots of laughs along the way. Then we'll bring you back to Vancouver to your hotel or residence.
Rates: start at $499 per person
Includes Yoga classes, accommodation, some meals and your winery tour.
Please contact us to customize your trip to fit your schedule and wishes perfectly.
"Corporate / Private Local Yoga & Wine Tours"
Would you like to add in a fun and easy Yoga & Wine Tour to your private event or conference? Tours range from 4 1/2 hours to 8 hours long depending on your time available. We will pick up your group, in a luxurious vehicle, from the Lower Mainland at your hotel or residence and drive you to Langley, just 45 minutes from Vancouver. There, we will have an "all levels" Yoga class at one of the wineries, sample some of their delicious wines and then visit more wineries based on your allowable time. Charcuterie plates and/or dinner can be included in this tour.
Rates: start at $45 per person